LED Engin, an Osram business, has unveiled the LZ7 Plus, the world's first 50W seven-die LED emitter. The new LED emitter is designed to meet the trends of stage lighting fixtures.
Featuring seven high-power dies in six colors, LZ7 Plus can be individually controlled to deliver intense, saturated colors, as well as high quality white light as a result of color mixing. The new LED comes with a 50W package with high-current dies including red, green, blue, cyan, lime and amber die. The six colored dies are closely packed in a low thermal resistance package with an integrated flat glass lens.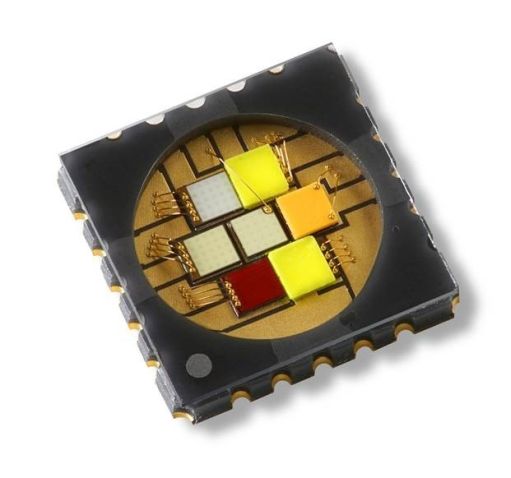 (Image: Osram, LED Engin)
The new LED is powered by LED Engin's proprietary LuxiGenTM platform. The company's patented multi-layer ceramic substrate technology allows all seven dies to be placed closely together, and delivers an ultra-low thermal resistance allowing heat to be dissipated efficiently from the dies.
"There is growing demand for stage lighting with more sophisticated color requirements, without sacrificing brightness and beam quality. The LZ7 Plus offers an unparalleled combination of colors in a powerful, high quality package to deliver performance not seen before in stage lighting," said David Tahmassebi, CEO of LED Engin.